Frozen Fruit Bark is one our favorite healthy snacks for kids. We keep a batch in the freezer for times when you need something quick, easy, and yummy.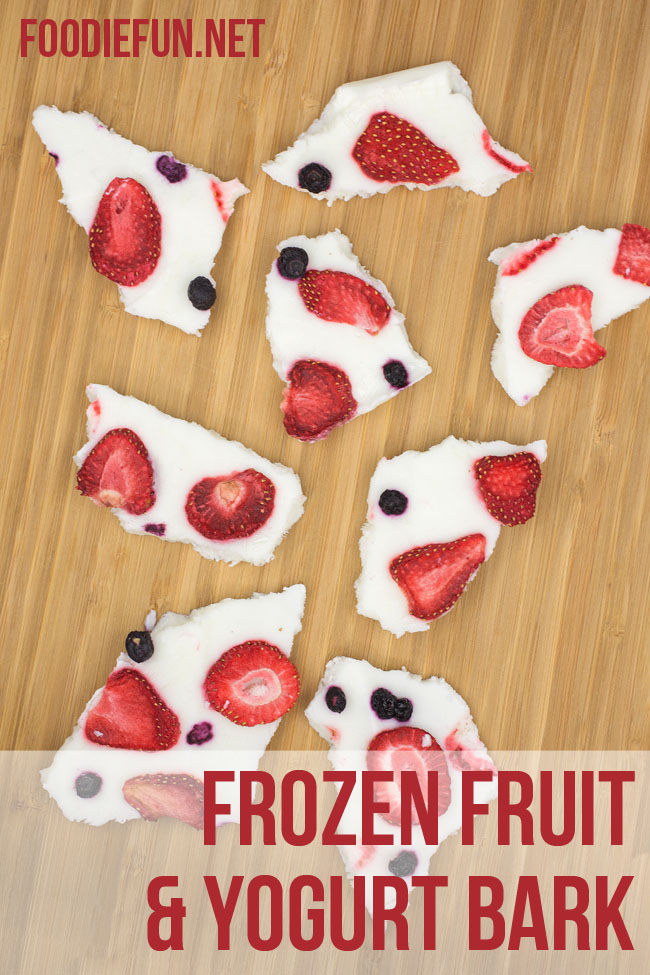 Frozen Fruit Bark
Here's what you need to make Frozen Fruit Bark:
Vanilla Yogurt
Wax Paper
Cookie Sheet
Line a cookie sheet with wax paper.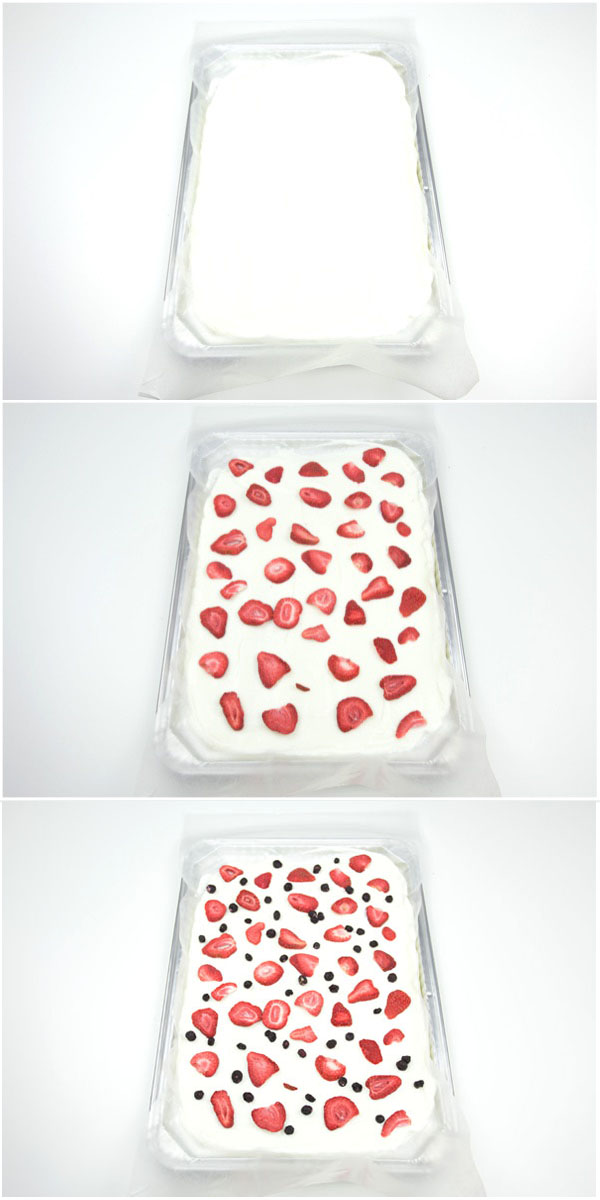 Spread a thin layer of vanilla yogurt onto the wax paper.
Sprinkle with strawberries and blueberries. You don't have to use the freeze dried versions, but it helps keep the moisture out of the bark to achieve a better texture.
Freeze for 2-3 hours until yogurt is firm. Remove from wax paper and break into pieces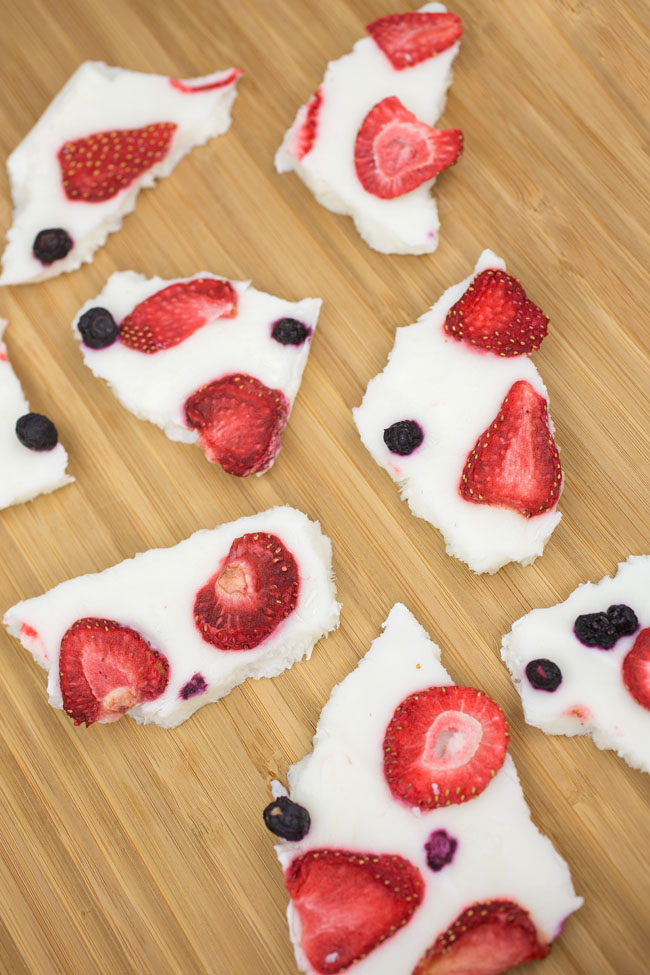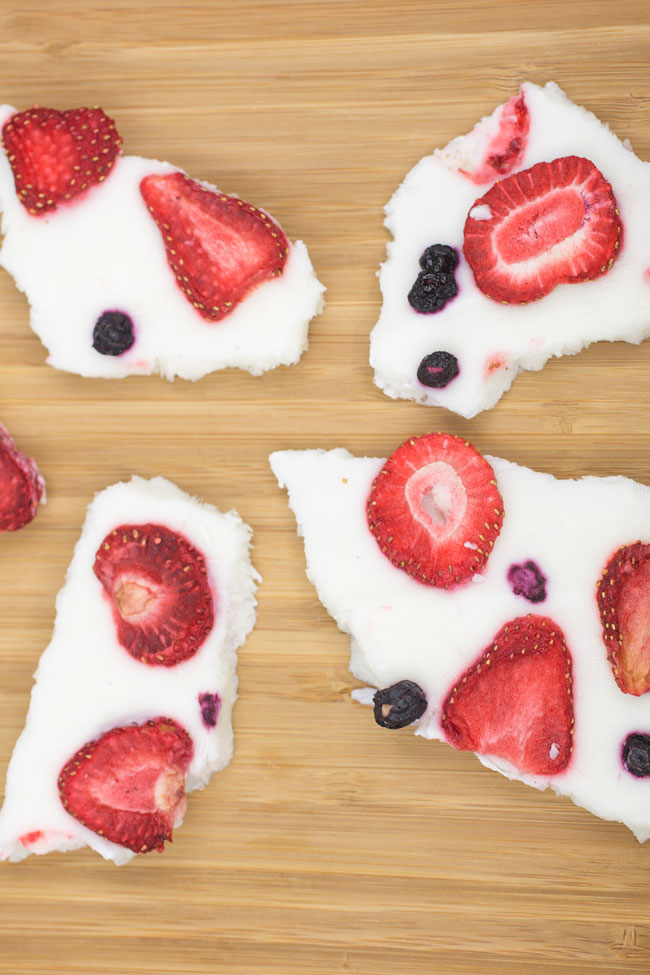 Serve cold.