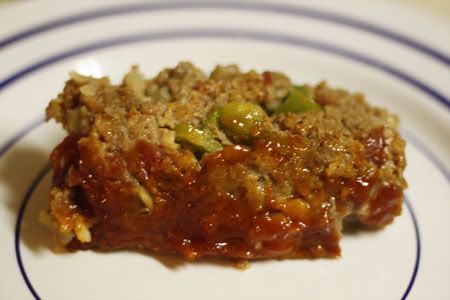 According to James, there is nothing better than meat in loaf form.
I'm not sure I agree with him, but this recipe is delicious.
The best part: It's an easy weeknight meal that I've added to our rotation!
Old-fashioned Meat Loaf
Ingredients: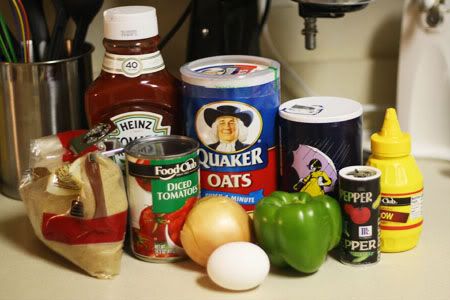 1 lb ground beef
1 1/4 teaspoon salt
1/4 teaspoon ground black pepper
1/2 cup chopped onion
1/2 cup chopped bell pepper
1 egg, lightly beaten
8 ounces canned diced tomatoes (without juice)
1/2 cup quick-cooking oats
1/3 cup ketchup
2 tablespoons brown sugar
1 tablespoon mustard
Directions:
Preheat oven to 375 degrees.
Mix beef, salt, pepper, onion, bell pepper, egg, tomatoes and oats in a bowl.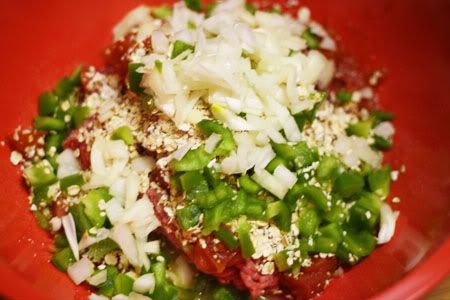 Shape into a loaf and put in a pan.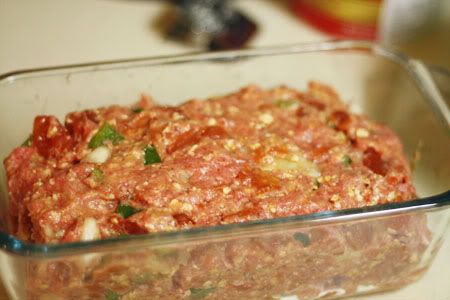 Mix ketchup, sugar and mustard until combined.
Spread on top of the loaf.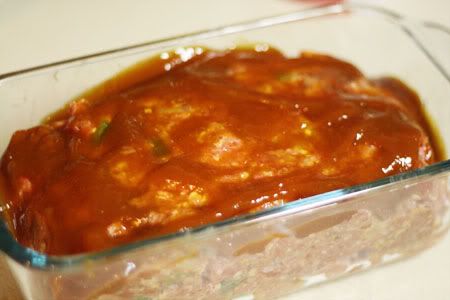 Bake for one hour.
Cut into slices and serve.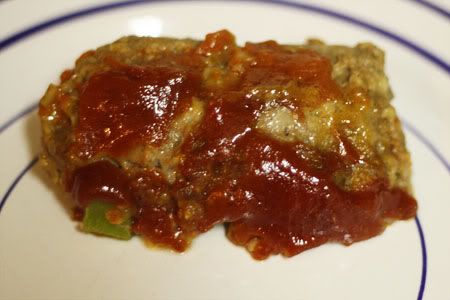 Yummy!