This meal is delicious. It is honestly one of the best things I've cooked in a long time. It's so simple and easy to make. Seriously, go make this right now.

Louisiana Chicken Pasta
The Cast of Characters: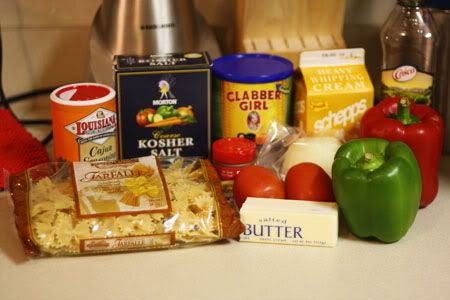 1 lb of boneless, skinless chicken breasts, uncooked and cubed
2 Tbsp of butter
8-10 oz of bowtie pasta
1 Tbsp olive oil
1 red bell pepper, chopped
1 green bell pepper, chopped
2 tomatoes, chopped
1/2 onion, chopped
1/2 tsp. Cajun seasoning
1/4 tsp. cayenne pepper
1 1/2 c. whipping cream
1 Tbsp. corn starch
1 Tbsp. water
Salt and Pepper, to taste
Directions:
Put 1 Tbsp of butter and the olive oil to a large skillet and heat on medium heat. Add the cubed chicken and season with salt, pepper and Cajun seasoning.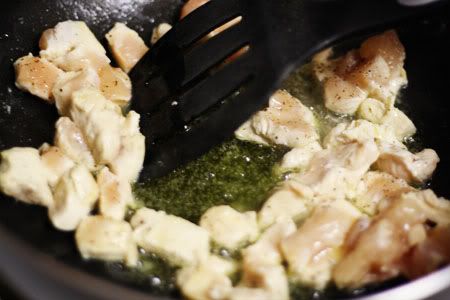 Cook the chicken thoroughly, until the edges are golden brown.
Remove from heat and set aside in a bowl. Add the rest of the butter to the skillet (don't clean the skillet first) and throw in the bell pepper and onion.
Meanwhile, cook the pasta in a pot of boiling water according to package directions.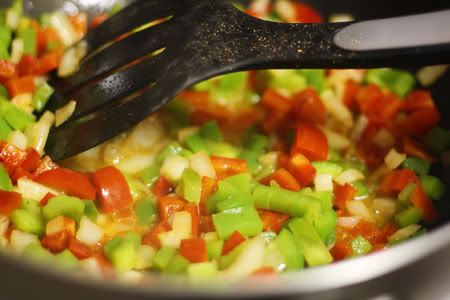 Add the Cajun seasoning, cayenne pepper, salt and pepper to the skillet. Stir well and cook until the peppers and onions begin to soften.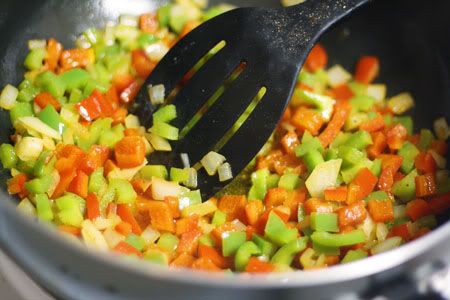 Meanwhile, add the cornstarch and water to a small bowl and whisk to combine.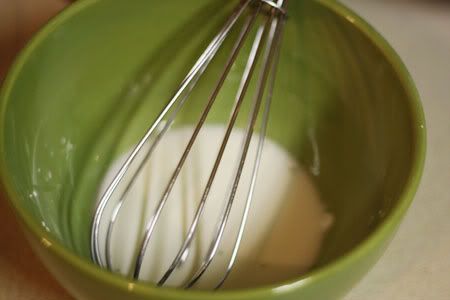 Once the peppers have softened, add the whipping cream to the skillet and mix well.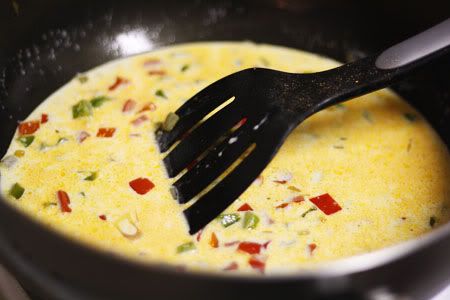 Simmer until the mixture starts to bubble.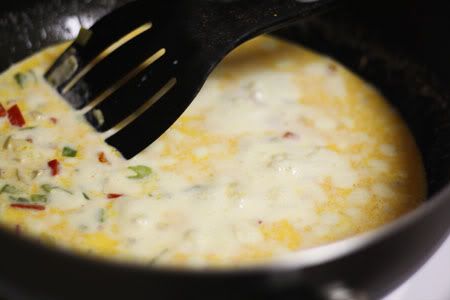 Add the cornstarch mixture and cook for another 5 minutes. The sauce will really start to thicken.
Drain the pasta and add it to the pan, along with the chicken and tomatoes.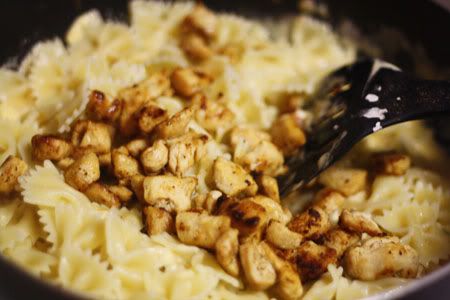 Stir well.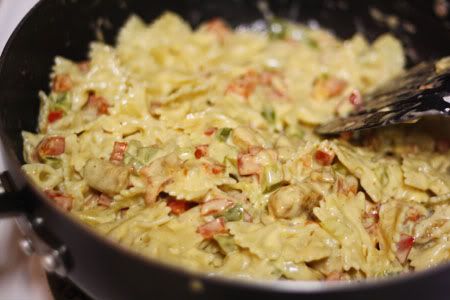 Serve in bowls and garnish with chopped tomatoes.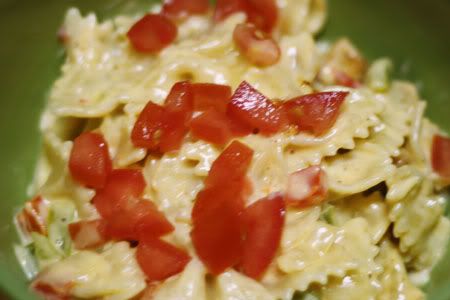 Doesn't that look yummy?