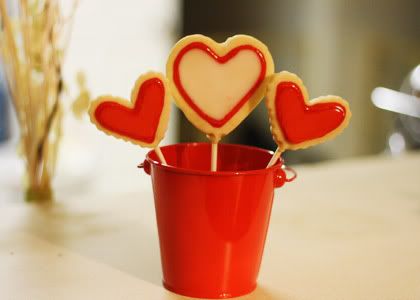 Since Valentine's Day fast approaches (and snow days freed up my work schedule!), I decided to try my hand at these super cute
sugar cookie pops
from
Our Best Bites
.
I love, love, love the
sugar cookie recipe
from their site — especially with the Almond Extract flavoring. I've always had sugar cookies with Vanilla Extract, but the Almond was to die for. I love the smell of it!
Here's the Cast of Characters: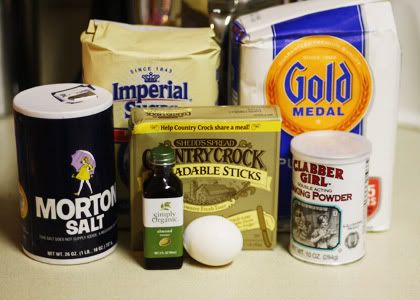 1 C real butter
1 C sugar
1 egg
1 1/2 tsp Almond extract
3 C flour
1 1/2 tsp baking powder
1/2 tsp salt
Directions: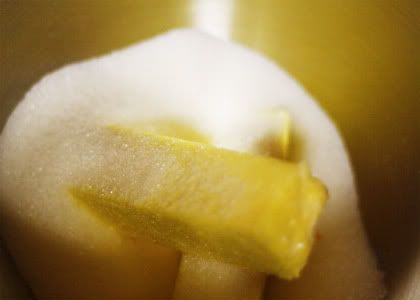 Cream the butter and sugar until light and fluffy.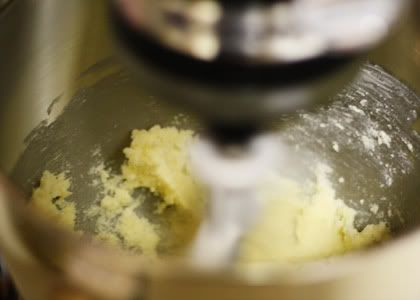 Add in eggs and extract and mix well.
In a separate bowl, combine flour, baking powder and salt. Whisk to combine.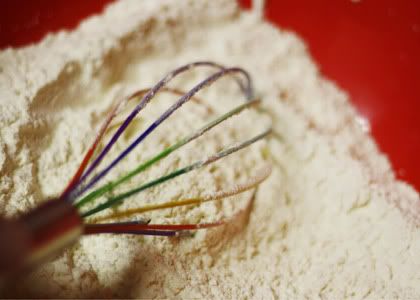 Slowly add the flour mixture to the butter mixture and mix well.
Separate the dough into halves and roll between two sheets of wax paper. Chill for at least an hour in the fridge.
Once the dough is nice and chilly, use cookie cutters to cut shapes (I did hearts for Valentine's Day!).If you're making cookie pops, take a lolly pop stick and press in into the back side of the cookie, about halfway up.
If not, just move on.

Lay the cookies out on a cookie sheet and bake at 350 degrees for 8 to 12 minutes, depending on how crispy you want the cookies.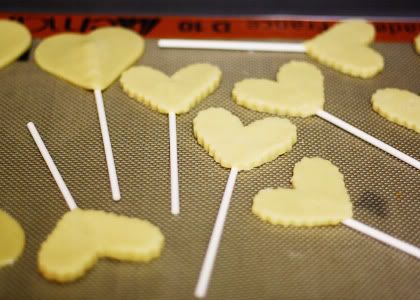 You'll know they're done when the edges are just barely turning golden brown.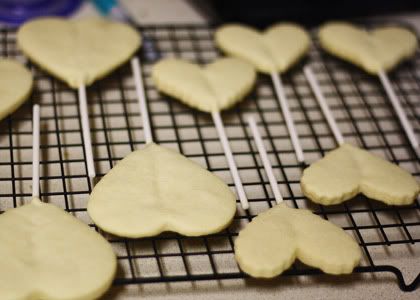 Now for the fun part — Frosting the Cookies!

The second Cast of Characters: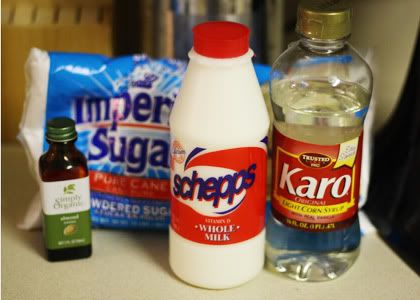 1 pound powdered sugar
1/4 cup and 2 Tbs whole milk
1/4 cup and 2 Tbs light corn syrup
2 tsp extract (Almond, if you used that in the sugar cookies)
Directions:
Mix the sugar and milk.
Add the corn syrup and extract.
Divide and add color — I did pink and white.

Here's the white: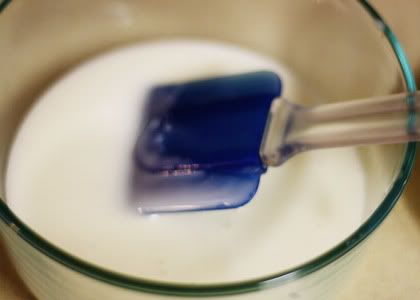 And the pink:
Then, I filled in the cookie with the Glacé Icing.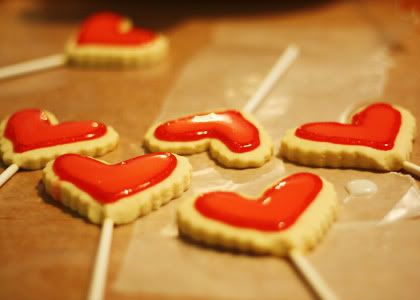 I'm sure it gets easier as you work with it more and more, but I learned after the first few cookies to pipe a line of frosting around the outside of the cookie to keep the glaze from running off the edges.
I had to salvage a few where the icing ran off the edge, so I just added a bunch more icing and piped a fun design on the top:
Aren't they so fun?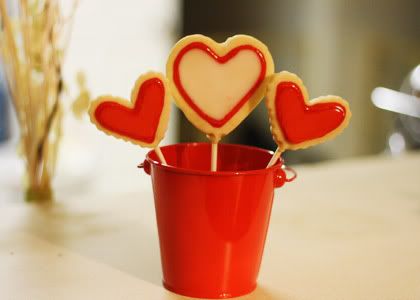 Now, if only I had someone (other than the Nerd and myself) to share them with!