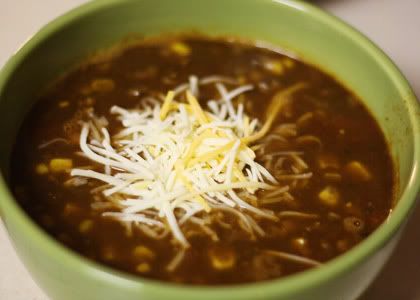 It's been quite cold here in Texas lately.
The other night, as snow was falling and the temperature was dropping, I decided to make a pot of Taco Soup to warm us up.
This soup is so easy to make — you just throw a bunch of ingredients into a pot!
Well, let's get to it:
The Cast of Characters
Ingredients:
1 pound of ground beef
1 pkg of Taco Seasoning
1 pkg Hidden Valley Ranch Dressing mix
1 can Rotel Tomatoes and Green Chilies
1 can black beans
2 cans whole kernel corn
1 can Ranch-Style beans
1/2 can tomato sauce
2 cups water
Shredded Cheese and Tortilla Chips to garnish
Directions:
In a stock pot or dutch oven, brown the ground beef and drain. Stir in taco seasoning and Ranch Dressing mix.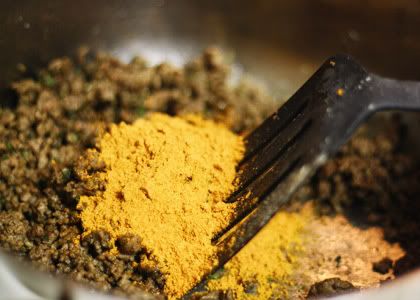 Drain the juice from the Rotel and add the tomatoes to the pot. Don't add the juice — if you make this mistake, your mouth will be on fire. Trust me.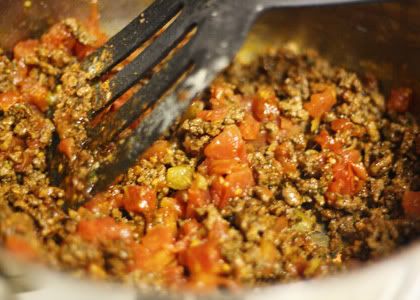 Now, pour in both cans of corn, juice and all.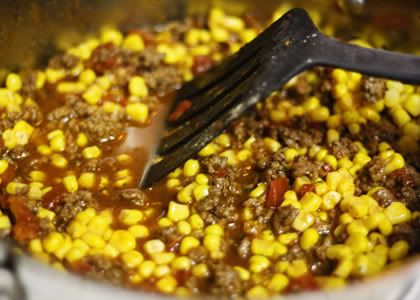 Same thing with the Ranch-Style beans — pour 'em in, juice and all.
Pour in half the can of tomato sauce.
Add the black beans, juice and all.
Add the water.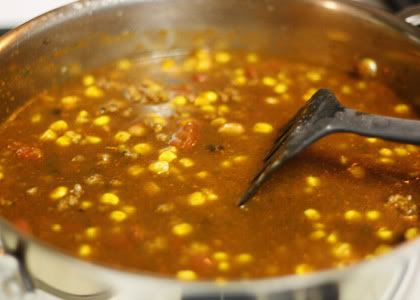 Now, simmer for about 30 minutes.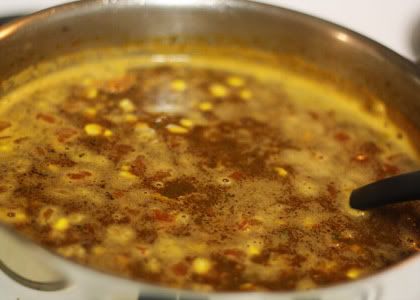 Doesn't that look yummy?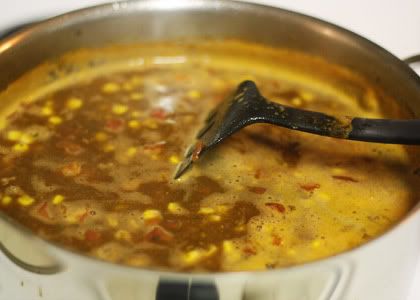 Garnish with tortilla chips and shredded cheese.
Download a 4×6 recipe card
here
.
Happy Saturday! Enjoy Valentine's Day!