I just love the look of cake pops. They are so cute and the process of decorating them looks like it would be so much fun. But here's the thing — I stink at making them! I can never get the cake balls quite right, and they won't stay on the lollipop stick. So I decided to try something a little different — marshmallow pops!
These are really easy — no baking required! Just put a large marshmallow on a lollipop stick, and you're ready to decorate however you want! I made a few different designs for Halloween, and thought I'd share the first of them with you today. These Easy Frankenstein Marshmallow Pops are super cute for Halloween. I love the chocolate sprinkles in his hair! Adorable.
Frankenstein Marshmallow Pops
Ingredients:
Marshmallows
Lollipop Sticks
Vibrant Green Candy Melts
Dark Cocoa Candy Melts
Candy Eyes
Chocolate Jimmies (Sprinkles)
Candy Decorating Pen
Directions:
Heat the candy melts according to package directions. Then, follow these five steps to decorate the marshmallow pops.

See! Super easy! The Nerd says they look like Kerbals. I told him that he is the only person alive who could take a cute Halloween Frankenstein pop and turn it into a nerdy reference. Such is my life.
Enjoy!
Check out these other fun Halloween ideas!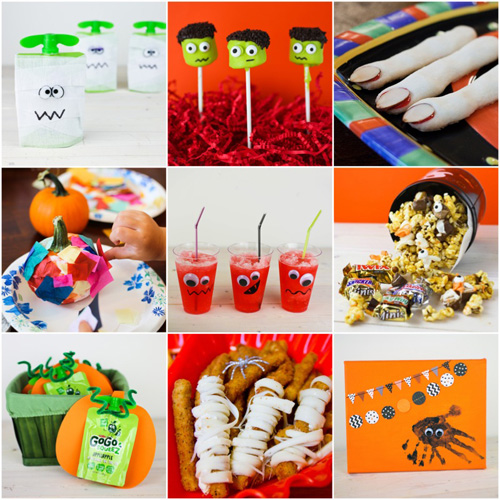 Mummy Applesauce Pouches | Frankenstein Marshmallow Pops | Dead Lady Fingers
Patchwork Pumpkins Craft | Monster Mash Punch | Spooky Candy Caramel Corn
Pumpkin Applesauce Pouches | Mummy Chicken Fingers | Spider Handprint Craft