Take your s'mores to a whole new level with Peeps S'mores in a Skillet.
You know it isn't Easter without these sugar-filled marshmallow treats — make them even better by toasting them with melted chocolate and a crunchy graham cracker.
This is seriously amazing!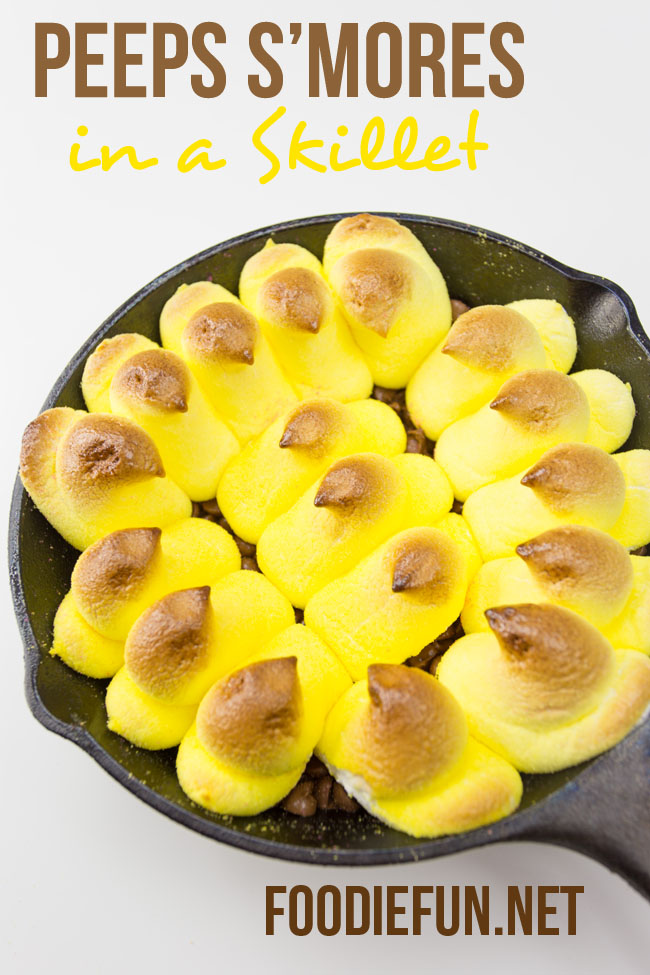 Peeps S'mores in a Skillet
Peeps S'mores in a Skillet
Ingredients
Instructions
Preheat oven to 450 degrees F.
Pour the chocolate chips into the bottom of your skillet.
Cover with the PEEPS marshmallow chicks -- feel free to squish them in there! The more the better!
Bake for 5 minutes, until the tops of the PEEPS are golden brown and the chocolate chips have melted.
Serve warm with graham crackers for dipping!
/peeps-smores-in-a-skillet
These are so, so good. They would be perfect for an indoor party!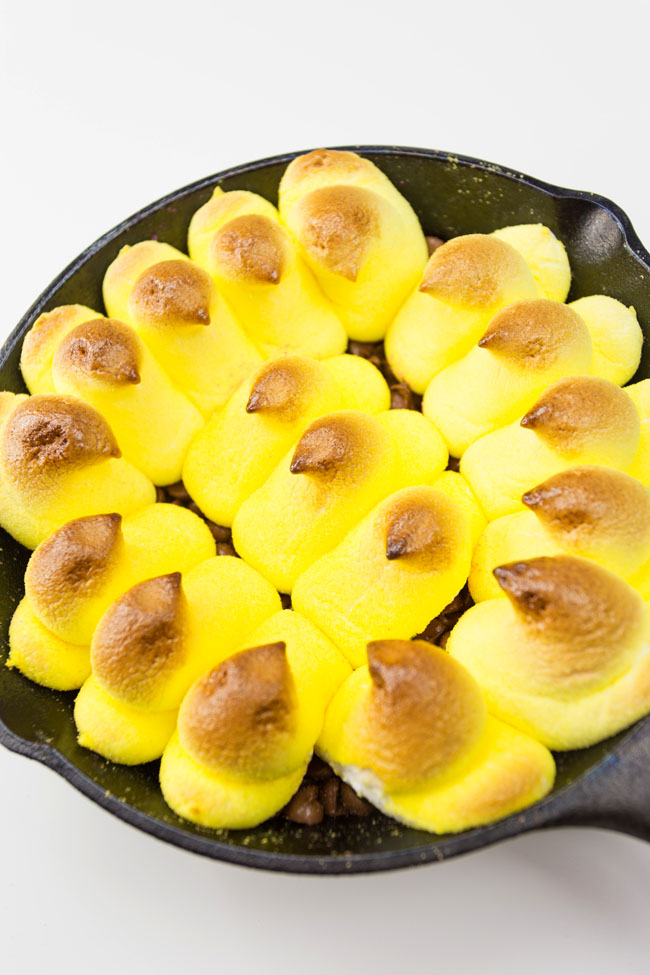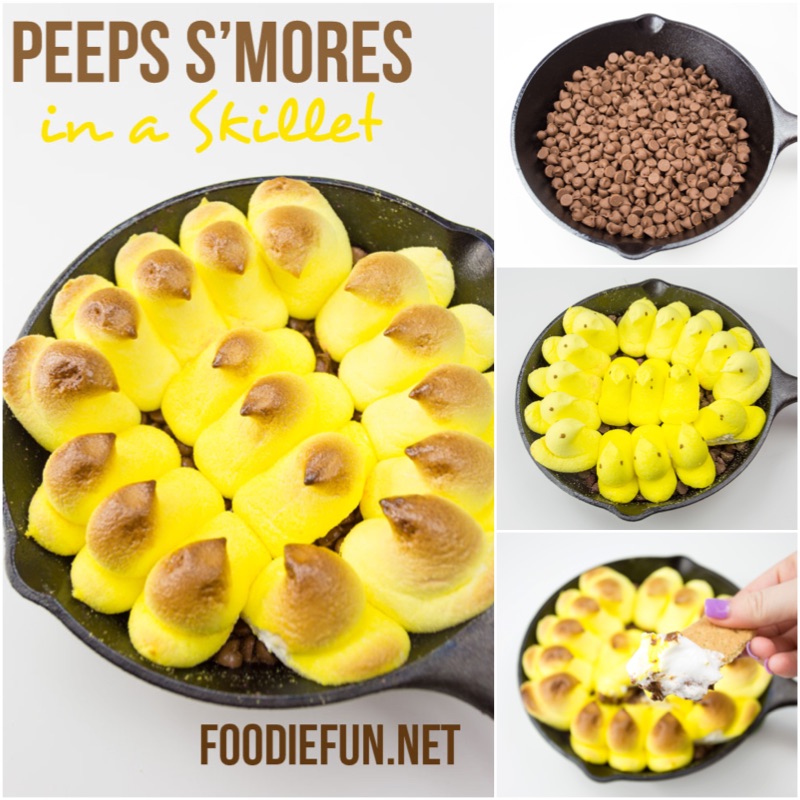 Got leftover PEEPS? Make some rainbow PEEPS cupcakes! They are adorable!