You won't want to miss these Genius Snack Hacks That Will Make Life Easier. From keeping sliced apples from browning to making popsicles that won't drip, we've found the best hacks on the web for snack time.
Busy moms everywhere rejoice!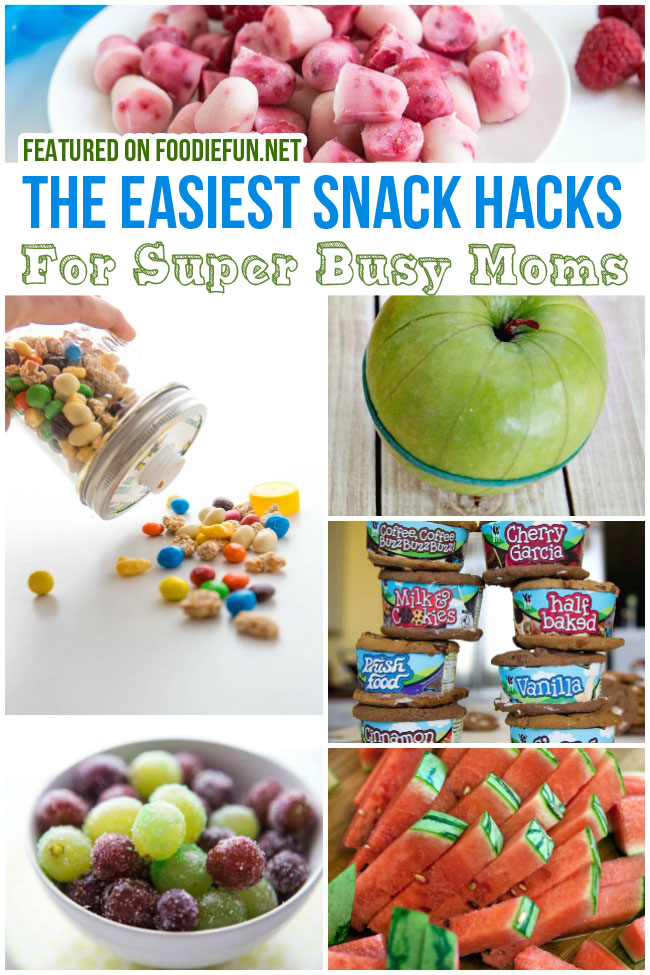 Snack Hacks for Busy Moms
Slice an apple and keep it from browning with this genius tip. 
Cake is better when it only takes two minutes to make.
They may look like donuts, but they're actually much healthier.
Easily dispense snacks with this clever snack shaker.
Set up a snack station so kids can fend for themselves!
Cut watermelon sticks to make it easy for kids to hold them.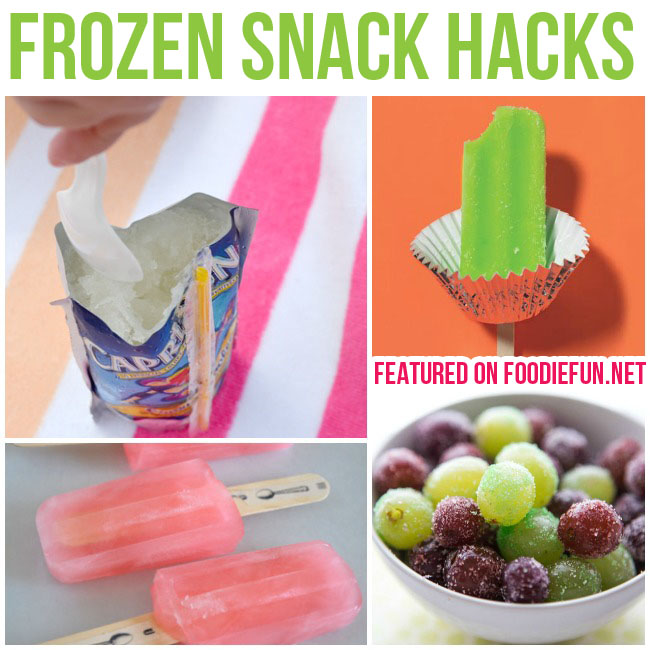 Mess-free popsicles that won't drip?! Awesome.
Kids LOVE these two-ingredient froyo bites.
Give them frozen grape skewers as a healthy alternative to popsicles!
Ok, *I* want to try this Capri Sun Slushy!
These yogurt pops make such an easy snack.
Make ice cream sandwiches with this quick and easy hack.
Give them sour patch grapes instead of candy!
Use a cupcake liner to catch dripping popsicle juice.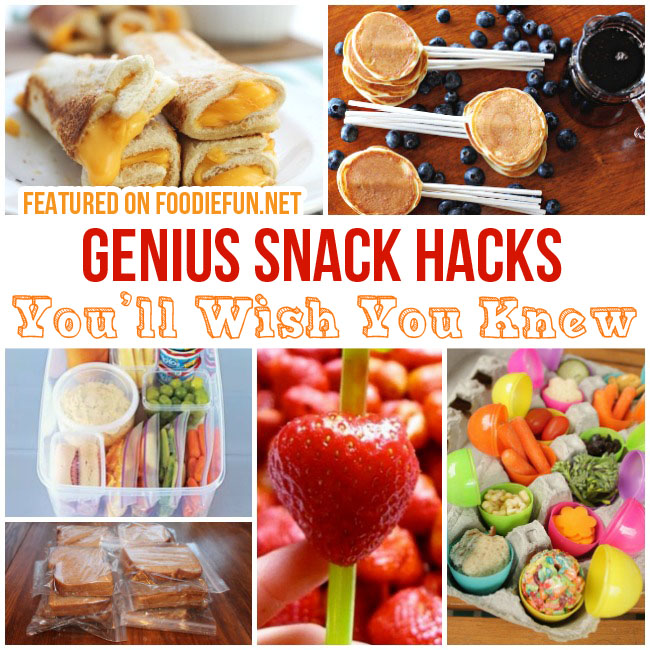 You *have* to try this fun way to eat grilled cheese sandwiches!
Use plastic Easter eggs to pack lunch. So smart!
Peel an orange without the mess.
For days when you have to get out the door quick, pancake pops are awesome.
Pack lunches with frozen PB&J sandwiches instead of an ice pack.
Remove strawberry stems with a straw. Awesome!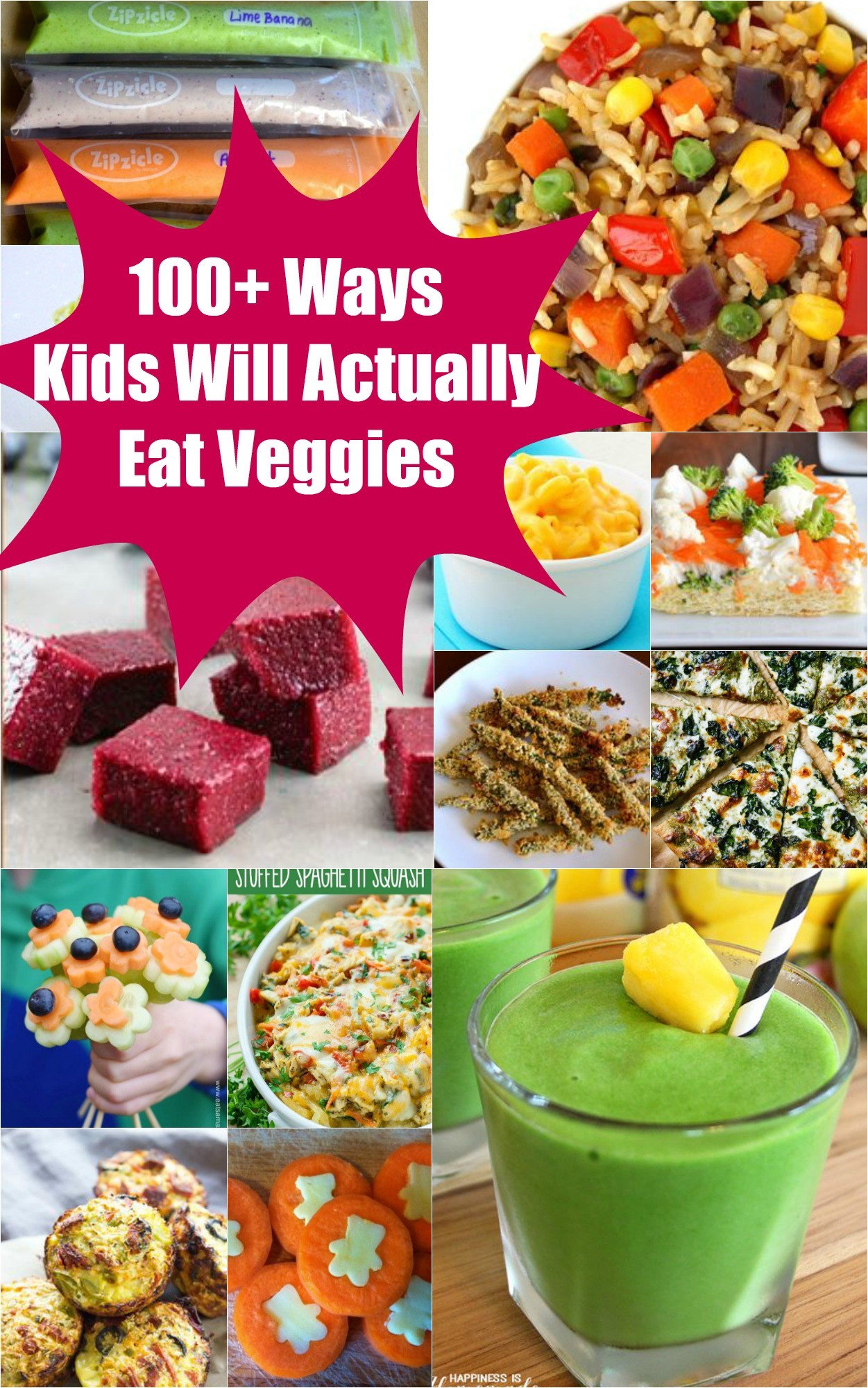 And don't miss 100 ways to get kids to actually eat their veggies!