Who doesn't love getting jelly beans and chocolates inside their Easter Eggs?! Well, if you want something a little different, here is a list of ideas to help spice up the routine and keep the sugar intake to a minimum.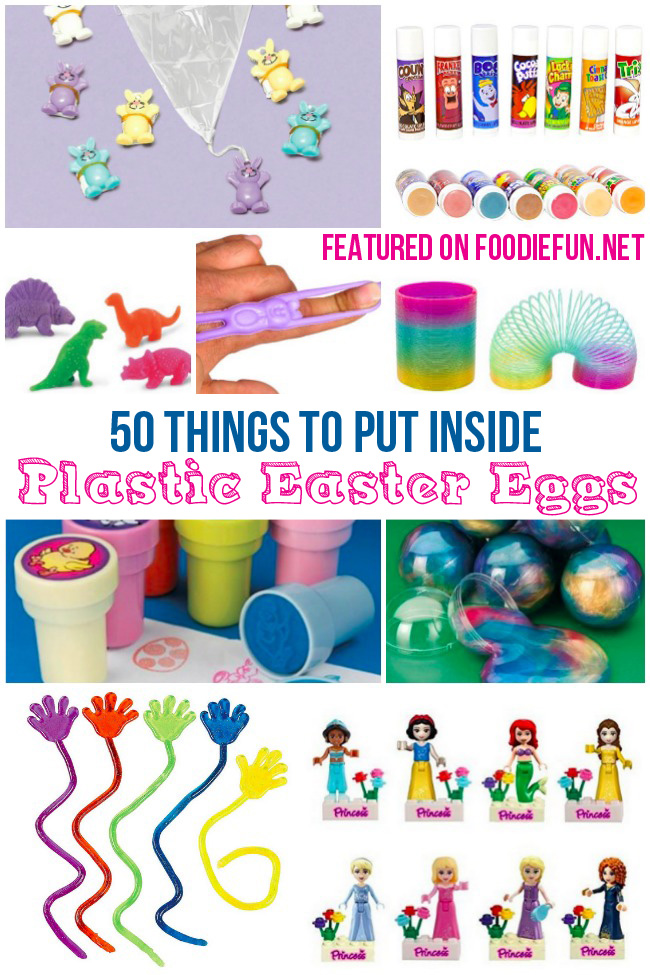 50 Non-Candy Easter Egg Ideas
Foil Confetti — So fun to fill eggs with!
Religious Scripture Scrolls — What a fun way to teach kids the meaning of the holiday!
Wind Up Flipping Bugs — My kids love these!
Flying Bunnies — These are awesome!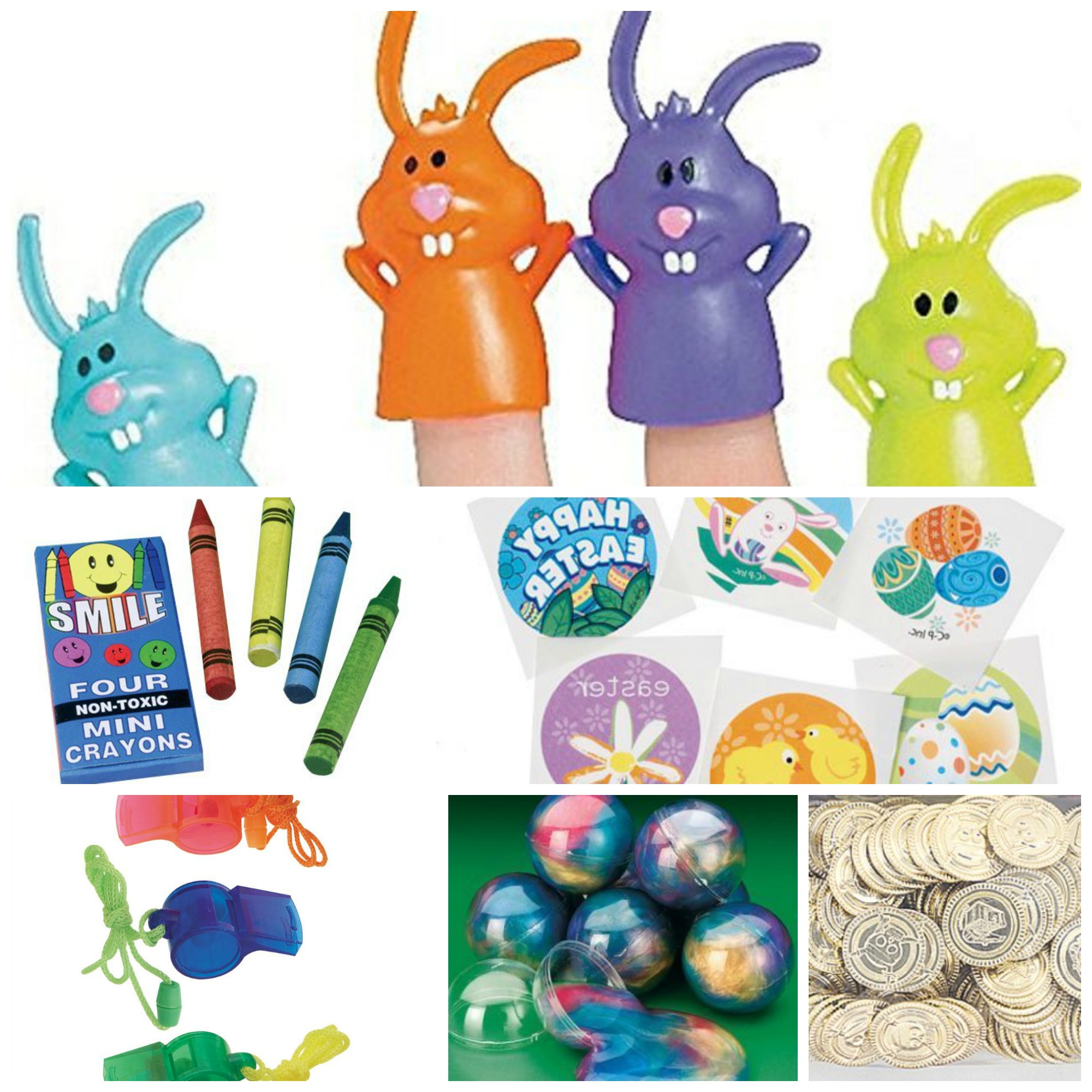 Rainbow Putty — Ok, these are awesome!
Mini Rubix's Cube — It's even Easter colors!
Don't want to have to pack your own eggs? We've got you covered!